CARRER COUNSELLING CELL (CCC)
The college has a CCC (formerly Career Counselling Committee) under the supervision of a committee with support from UGC.
CAMPUS CLUB
From the academic session, 2014-15 three Campus Clubs, the Moirang College Eco Club, the Moirang Science Club
ACADEMIC SUPPORT
The college adopts both conventional and ODL system of education to impart education to the eligible students.
INFRASTRUCTURE
Thecampus area is 36 acres and built up area is 4231.5 sq.metre. Major units
accommodated in the campus area are 22 class rooms
NSS OR NCC
In-campus and outreach programmes of the students are regularly organized by the college NSS units recruiting student volunteers every year
HOSTEL FACILITIES
The college has a separate women hostel named "Thoibi Women's Hostel" of
capacity of 20 (twenty) students.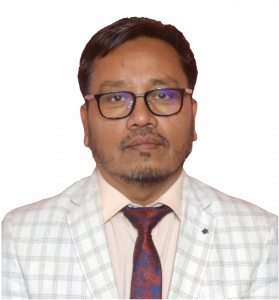 Dr. Md Raheijuddin Sheikh
MESSAGE FROM THE PRINCIPAL
Education is a means to unfold the hidden and inherent potential of individuals.  Higher education has become a basic component for the development of a nation. Let us do our best to enhance higher education for the welfare of our society.
Dr. Md Raheijuddin Sheikh, Principal, Moirang College did his M. Sc. (Physics) from Manipur University, Manipur and Doctrate in Physics from Guhati University, Guwahati, Assam
READ MORE
RECENT ACTIVITIES