VISION
Learn to grow ever for building human capacities towards matching national and global competency by optimum utilization of available resources.
MISSION
To create healthy academic environment by tuning within and without;
To arrange for cultivating learning habits, positive attitude, interests and abilities for sustainable growth through academic and intellectual exercises;
To accommodate, assimilate and disseminate new ideas by improving quality teaching, learning and research through innovative techniques and exchange programme;
To promote multi-disciplinary faculties, quality enhancement in learning processes and researches by upgrading the institution and developing the infrastructures; and
To instill and enrich self-confidence, sense of responsibility, accountability and ethical values among the students and faculty members towards  achieving higher goals of life through conscience and good governance.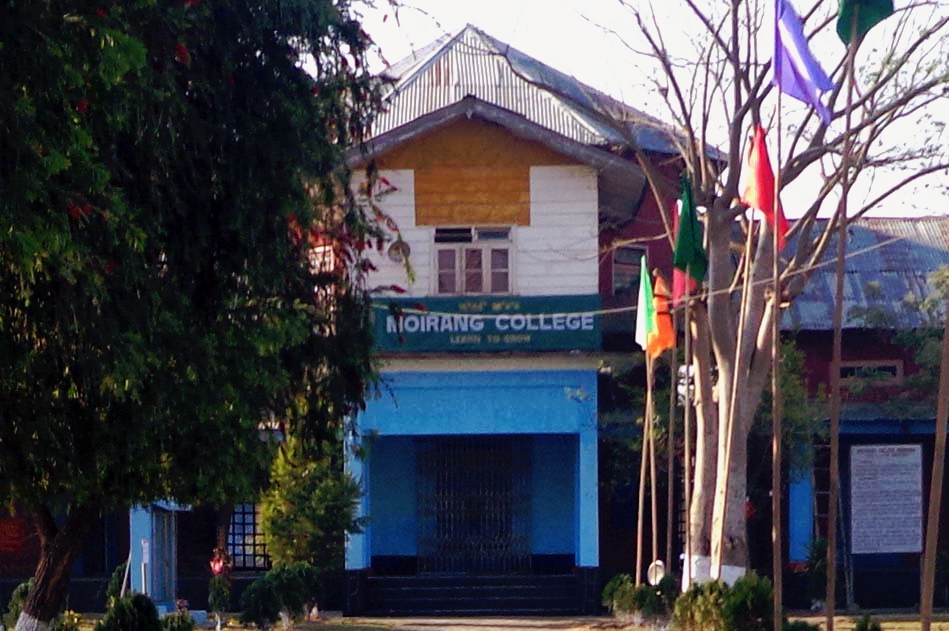 Moirang College was established on 5th May 1963 at Moirang, a small town of scenic beauty on the bank of Loktak Lake and amidst 5 assembly constituencies. The college is an embodiment of farsighted vision of eminent social workers and collective effort of the generous people of this remote far flung area in the south western valley of Manipur. It emerges to fulfill the driving desire of these economically and socially backward people for an institute of higher learning which eluded them for a long time. The college was converted into full fledged government college on 4th September 1978. The college is permanently affiliated to Manipur University and is also recognized by UGC under section 2(f) and 12B of the UGC Act 1956. Total campus area of the college is 36 acre which is one of the largest among the colleges of Manipur.